Posted on August 27, 2021 by The VRG Blog Editor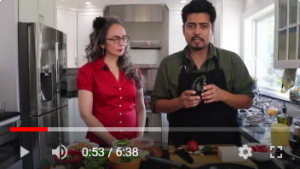 Amp up Taco Tuesday in your household with these vegan recipes for Tacos al Pastor and Tofu con Rajas Poblanos. Both offer up layers of flavor with pepper-based marinades and hearty vegan ingredients. Chef Carlos does it again with more Mexican meals!
See this VRG video at: https://youtu.be/cQBoamigfTI
More videos at:
https://www.youtube.com/channel/UCvSyCToa_i9fA4D5CLCAFWw
https://www.vrg.org/veg_videos.php
Category Uncategorized
Trackback: trackback from your own site.