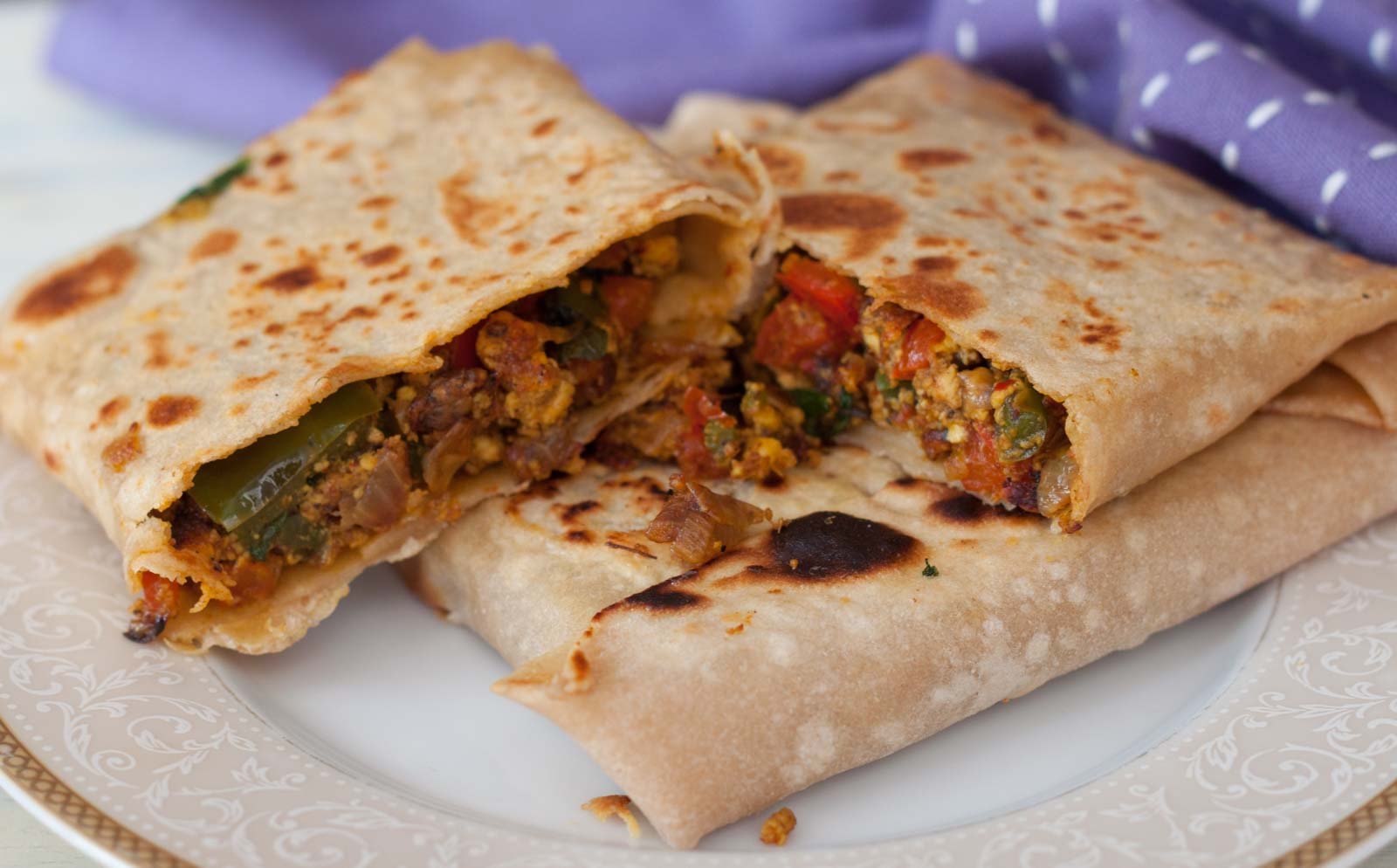 Course: Lunch
Diet: Vegetarian
Prep in
15 M
Cooks in
25 M
Total in
40 M
Makes:
4 Servings
Ingredients
For Dough
2 cups

Whole Wheat Flour

Salt

, to taste
1 teaspoon

Oil

For Filling
1 teaspoon

Oil

1

Onion

, finely chopped
1

Red Bell pepper (Capsicum)

, finely chopped
1

Green Bell Pepper (Capsicum)

, finely chopped
1

Carrot (Gajjar)

, grated
5 cloves

Garlic

, finely chopped
1 inch

Ginger

, finely chopped
2

Green Chillies

, finely chopped
2 cups

Paneer (Homemade Cottage Cheese)

, grated
1/2 teaspoon

Garam masala powder

1 teaspoon

Fennel seeds (Saunf)

, crushed
1 teaspoon

Red Chilli powder

1/4 cup

Mint Leaves (Pudina)

, finely chopped

Salt

, to taste
For Slurry
1/4 cup

Whole Wheat Flour

2 tablespoons

Water
How to make Veg Mughlai Paratha Recipe
To begin making the Veg Mughlai Paratha Recipe, get all the ingredients ready and prepped up.

For dough, in a large mixing bowl, add the flour, salt and mix well to combine. Add a little water at a time to make a smooth dough. Once the dough has come together, drizzle a little oil and knead again to make the dough smooth.

To make the mughlai stuffing, heat oil in a preheated pan over medium heat. Add the onion, ginger, garlic, and bell peppers.

Saute until the onion and bell pepper have softened.

Add the grated carrot, green chilli, paneer, garam masala, crushed fennel seeds, red chilli powder, salt and mint leaves. Stir well to combine and turn off the heat.

Check the salt and seasonings and adjust according to taste.

In a small mixing bowl, combine the wheat flour and water and make a smooth paste without lumps. This is called the slurry mixture.

Divide the dough into 4 large portions.

Heat the skillet on medium heat; place the roti on it and cook it for a few seconds each side till you see light bubbles and not allow to cook completely. Proceed the similar way with the remaining roti's.

Remove the partially cooked roti and place it on a clean surface.

Spoon a large portion of the filling mixture in the center. Spread the slurry mixture around the edges of the roti.

Carefully fold the roti in such a way to make a square. Seal the edges with more slurry if required.

Place the stuffed roti on the preheated pan.

Cook on both sides, using little oil or ghee till the parathas are golden brown. Make sure you cook on medium heat so the parathas get cooked evenly from inside out.

Once done, serve hot.

Serve Mughlai Keema Paratha along with Dhaniya Pudina Chutney and Boondi Raita for a weekend lunch or dinner.
Last Modified On Wednesday, 01 September 2021 05:40