Posted on April 14, 2021 by The VRG Blog Editor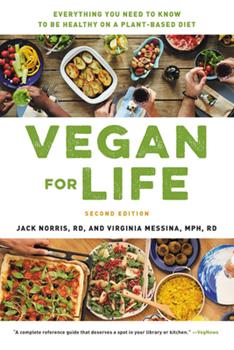 Every issue of Vegetarian Journal includes book reviews. The latest issue takes a look at Veducated and Vegan for Life (2nd edition).
Veducated is a book from the United Kingdom written for teachers who are inclusive and understand the needs of each child in their class (including vegans). The author clearly states that vegan children see the world differently than other kids and have a different belief system. Vegan for Life is now available as a 2nd edition and incorporates the latest research on topics related to vegans including fat, vitamin B12, digestive health, food allergies, and even lesser known nutrients like choline and selenium. The authors provide lots of practical information including sample menus, lists of foods, and a food guide.
Read the reviews here: https://www.vrg.org/journal/vj2021issue1/2021_issue1_book_reviews.php
To subscribe to Vegetarian Journal in the USA, see: https://www.vrg.org/member/2013sv.php
Category Uncategorized
Trackback: trackback from your own site.